Dell 11.6" Chromebook Refurbished, Apple iPad 6th Gen 32Gb Refurbished, & Canon PIXMA Printer combo
Term:
$30 per week for 61 weeks, a total price of $1830 with delivery approved after ONLY 11 consecutive payments!

The Apple iPad 6th Gen Renewed Features an all-screen design with an 9.7-inch "Multi-Touch Retina display. The powerful A10 Fusion SoC and M10 Coprocessor 4G LTE. A 8MP HD Rear camera.
Features
A10 Fusion chip. Engineered for performance.
64-bit architecture. Four-core design. Over 3.3 billion transistors. Translation: iPad is incredibly fast. Which comes in handy when you want to edit a 4K video, play graphics-intensive games, or experience the latest augmented reality apps.
10 hours of battery life on a single charge.
With all-day battery life, iPad gives you more time to surf, write, draw, work, shop, and whatever else you need to do between charges.
Wi-Fi
Easily connect to your home or work networks. Wi-Fi lets you transfer or stream files to other devices on the network, or access shared resources like an internet connection or printer.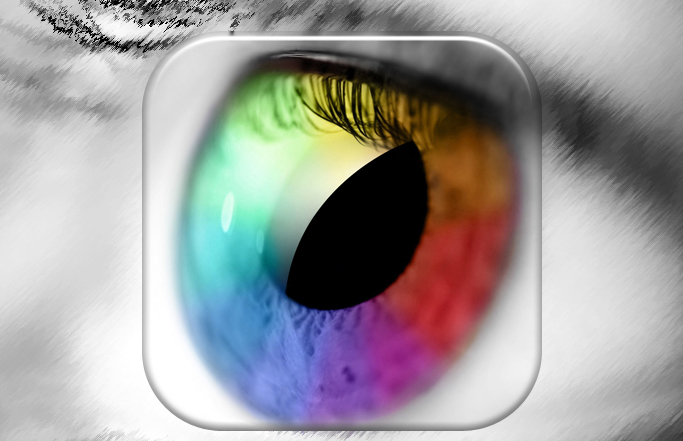 Retina display
The 9.7-inch Multi-Touch Retina display is an immersive way to experience all the things you can do with iPad. Whether you're writing a business plan or painting a masterpiece, the spacious display offers a vividness and clarity that's so stunning you can't help but touch it. Which is exactly the point.
What's in the box

Apple iPad 6th Gen 32Gb Refurbished Specs: 
Brand: Apple
Color: Silver
Size: 32GB
A10 Fusion chip. Engineered for performance
iPad 6th Gen Refurbished multitasks easily. So you can too.

The most immersive way to experience augmented reality.
Two great cameras that do more than take great photos.

Thin, light, portable.

10 hours of battery life on a single charge.

9.7" Multi-Touch Retina Display 2048 × 1536 Screen Resolution (264 ppi)

Apple A10 Fusion SoC and M10 Coprocessor 4G LTE | 802.11ac Wi-Fi | Bluetooth 4.9

Front 1.2MP FaceTime HD Camera Rear 8MP Camera

Apple Pencil Support Night Shift | Touch ID Sensor

Dell Chromebook Refurbished Specs:
Brand: Dell
Series: Dell Chromebook 11-3120
Screen Size: 11.6 Inches
Hard Disk Size: 16 GB
CPU Model: Celeron
Ram Memory Installed Size: 4 GB
Operating System: Chrome OS
Card Description: Integrated
CPU Speed: 2.16 GHz
Hard Disk Description: Flash_memory_solid_state
Display Resolution Maximum: 1366x768 pixels
Display Technology: LED
Item Dimensions: 1.69 x 8.57 x 0.83 inches
Item Weight: 2.00 lbs
Processor Count: 2
RAM Type: DDR3 SDRAM
Canon PIXMA Printer:
Experience PIXMAs enhanced colour and speed with a 2 picolitre FINE print head technology
Item Weight: 5.4 Kilograms
Print with convenience from your mobile and tablet
Printing Resolution: 4800 (horizontal) x 1200 (vertical) dpi
Dimensions -Approx. 449 x 304 x 152 mm
Power Consumption: Approx. 1.4W
WIFI: Yes
Quality scans with 1200x2400 dpi at fast speeds of approx. 14 seconds
A full set of inks included - Ink PG640, CL641
Supported Paper Sizes: A4, A5, B5, LTR, LGL, 4"x6", 5"x7", Envelopes(DL, COM10), Custom size
We can only process ONE order per customer at a time.
Buy with Confidence
40+ Quality Checkpoints tested on this device
Battery Health (min 80%)
WIFI
Speakers
Oxidation
Camera
Bluetooth
Microphone
Jack/Charge
and many more steps...
* Term:
$30 per week for 61 weeks, a total price of $1830 with delivery approved after ONLY 11 consecutive payments!
Why Layaway Depot
Why Layaway Depot?
Here at Layaway our customers are #1. We are committed to serving our customers with a smile and offering the best quality products in the market. With over 50,000 orders placed throughout New Zealand, Layaway has become a market leader in our nearly 10 years of operation. Not only is Layaway well known and trusted in communities around New Zealand, we also offer many amazing benefits that sets us apart from our competitors… this includes NO credit checks, NO interest payments, NO default fees, and NO management charges. You know your in good hands with Layaway Depot, its the easy way to own.
Ron provided excellent customer service and followed through on all that was agreed and i felt ve...
Asher was amazing gave fantastic 5 star service easy to deal with and great deal def recommend
I'm so happy with my purchase hey Ron you rock you dealt with me in a manner of caring and patien...
I recommend this company for their sales a on """""""""""""""""""""""""""""""""""""""""""""""""""...
Thank you Joane Diza your service was very helpful and fast. Also looking forward to contacting i...